Personal Humidor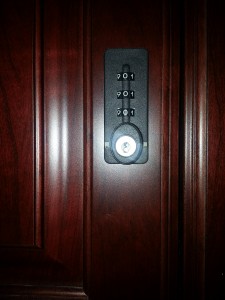 Northville Cigar Lounge offers personal humidors to patrons who desire to store their cigar collection on-site, in an optimal environment. Each is custom-made with the finest Spanish Cedar and is temperature and humidity controlled to ensure that your cigars are kept at the ideal temperature and humidity level. Personal humidors are secured by a combination lock so there is no need to worry about keeping track of a key, can hold up to 10 cigar boxes comfortably and will may be adorned with a personalized plaque with the name of your choice for a one-time $25.00 fee.
If you enjoy eight (8) to 10 cigars a month, our personal humidor program pays for itself and is perfect for you. Each is available at a monthly rate of $100.00. Your payment entitles you to the exclusive use of one (1) personal humidor, a $100.00 monthly in-store credit on any cigar or cigar accessory purchase, plus 10% off every cigar or cigar accessory purchase after you exhaust your $100.00 in-store credit. Please see our personal humidor agreement for further information.
Please also note that the in-store credit must be used in the month it was received and that both benefits may not be used at the same time.